Discover more from Extend Ventures
Inspiring and empowering diverse entrepreneurs
"A change is gonna come" - Extend Ventures newsletter #3
By Patricia Hamzahee and Kekeli Anthony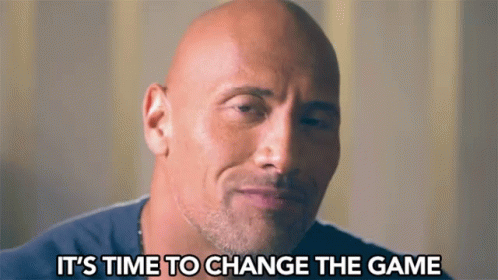 For all the grief and dismay expressed around the world following the murder of George Floyd in May, for all the supportive words about racial justice from newly enlightened allies, there is still a long road ahead to achieving lasting change.
Here at Extend Ventures, nowhere is the need for change more visible than in the access to investment for Black businesses in the UK.
In the US, at least $540 million has been pledged by companies, investors and individuals to support Black-led businesses and social justice groups. Not only is this a response to the demands for justice from the Black Lives Matter movement, it is also a response to the $8 trillion gain in GDP that research has shown could be generated by closing the racial equity gap.
In the UK, while there have been many statements of solidarity issued, little hard cash has been pledged in recent months, though the £2.9 million seed round raised by 3D design startup Gravity Sketch is a welcome development. We also hope to see tangible progress resulting from the launch of a new assessment process for VC firms by Diversity VC.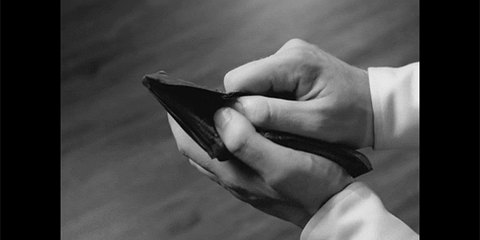 Closing the gap
If change is going to happen, we must recognise that race neutrality has failed. Economic inequality has persisted for generations and the state of the nation for Black Britons is the result of the history and continuing legacy of racism in the UK.
We must intentionally apply a racial lens to our plans for economic growth and focus on closing the racial wealth gap found in our communities. The size of this gap is starkly presented in Runnymede Trust's Colour of Money report. If the UK achieves only 30-50% of the anticipated boost to US GDP from closing the racial equity gap, the economic benefit to the UK economy would be astronomical.
Extend Ventures believes the pioneering research it is undertaking will show just how much opportunity can be gained by intentionally investing in Black businesses now. 
If you are an ally, make strategic bets on solutions and opportunities that other investors don't see. Deploy your capital to close the racial wealth gap and to create opportunities - jobs, income and wealth - in underserved communities.
Investing in racial justice is not charity. A more inclusive economy that invests in Black businesses will in turn strengthen communities impacted by economic inequalities. As community wealth increases, social injustice and racial inequity decreases. This virtuous circular approach should make sense for those investors looking at sustainable, long-term returns on capital.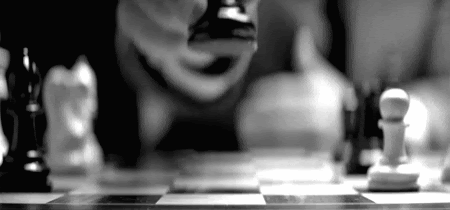 It makes even more sense for the Black community to invest in ourselves. Self-sustainability must be a key part of our strategy for building community wealth. Given how long the wait has been for adequate investment from mainstream providers, we need to be the changemakers.
It is safe to say Black-led businesses are more likely to employ Black people and to support other entrepreneurs of colour. We can also say the same for funding. Who writes the cheques matters. As with other sources of power in our society, most funders are white. Their networks, biases and assumptions (unconscious or not) perpetuate the denial of access to funding for Black applicants. However, the evidence from a review of tens of thousands of VC investments by Harvard Business School shows that homogeneous teams have worse investment outcomes. 
Diversifying the decision-makers
We need more fund managers and capital providers of colour. In the US, for example, Kapor Capital outperforms its peers to rank in the top quartile by closing gaps for communities of colour. With an IRR of 29%, Kapor focuses exclusively on tech-enabled solutions for under-represented African-American and Latinx communities with investments in criminal justice, education, personal finance and energy.
Other US funders investing intentionally in Black and Brown founders include Backstage Capital, Harlem Capital, Collab Capital, Impact America Fund and Vista Equity Partners. In the UK, Black and Brown entrepreneurs are supported by funders such as ImpactX and Good Soil, as well as VC firms such as Backed VC, Atomico and Ada Ventures that are purposeful about diversity.
We also need more senior level Black decision-makers in mainstream investment firms. The Investment Association last year reported that only 1% of 650 investment managers were of African or Caribbean heritage. Black funders are likely to make different investment decisions because they view risk through different lenses and apply inclusive criteria.
Beyond bootstrapping
We also need the funding on offer to be delivered with an understanding of the different needs of Black founders. Given little access to friends and family with means, and very limited access to start-up capital, Black entrepreneurs have typically pushed through by bootstrapping – under-resourcing operations and leveraging scarce personal assets. They succeed despite too pricey available loans and too demanding requests for collateral. New funding instruments should be created and new terms agreed. 
Risk assessments have historically been tied to income and wealth. This approach excludes many in the Black community where incomes are disproportionately low and the opportunity to accumulate assets more limited. We need new methodologies for assessing risk if we are to diversify access to funding. This means finding proxies for credit scoring and more character-based lending. 
Finally, the creation of an ecosystem that supports Black entrepreneurs is perhaps the most essential ingredient to successful change. This requires a bias towards collaboration, co-creation and community across all of the individuals and organisations focused on achieving racial equity. It requires existing networks supporting Black people to sublimate egos and become partners instead to achieve systemic change. When we as a community come together with purpose, we can get it done. 
Please help us build the ecosystem. If you know of any Black-owned organisations or groups focused on supporting the Black community, please suggest them here.
---
UPCOMING EVENTS
September 18
Open Data Institute: Startup diversity - what isn't measured doesn't change 
September 23
Wayra UK Access All Initiative: pitching deadline
September 25
10x10 VC Founder Hangout 
October 13-15
Black Tech Fest
October 14
Black History Month: Making your way as a black entrepreneur  

October 20-22
Africa Tech Summit
October 30
BYP Network Leadership Conference