Discover more from Extend Ventures
Inspiring and empowering diverse entrepreneurs
The Keys to Building Back Better - An Introduction to the 3 C's
By Erika Brodnock
In our inaugural newsletter last month, we asked for a little less conversation and a little more action. This month is all about exploring how to take tangible action to build back better as we emerge from the Coronavirus pandemic.
Our message can be summed up in 3 C's: Capital, Contracts and Cooperation.
Capital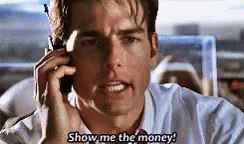 Black entrepreneurs, VCs and experts have given their time in recent months to draw attention to disparities in access to finance. But we have yet to see a single investment closed - not from an LP into any of the impressive UK Black-led VC funds and angel networks, or from a VC into a Black-led company. In fact, the only successful investment in a Black-led company since May 2020 has been an oversubscribed Seedrs crowdfunding campaign by The BYP Network. A massive congratulations to Kike Oniwinde and her team! 
 
A brief examination of the list of more than 1,200 funders backing this campaign indicates that there was no on-the-record support for this round from a UK VC, which, in the current climate, is surprising. There are parallels with Joseph Heller's account of needing to bootstrap his company to an 8-figure revenue in order to raise $11M in VC funding as a Black tech entrepreneur.

As we emerge from the investment lull of a locked-down summer, it is imperative that investors create tangible plans and KPIs to increase the number of Black founders they speak to; conduct assessments based on business traction and performance; and, ultimately, make investments into Black-led companies. As the US-based investment group Cornerstone Capital aptly said in a recent report: "We have an opportunity to use capital to solve some of the problems that have been created by capital." 

If you have a pipeline problem, others certainly do not! Indeed, Eric Collins, chief executive of ImpactX, says his fund has an "embarrassment of riches" when it comes to finding Black entrepreneurs to invest in. Here at Extend Ventures, we would be happy to point you in the direction of exciting companies you can back with your cash and expertise. Reach out here.
Contracts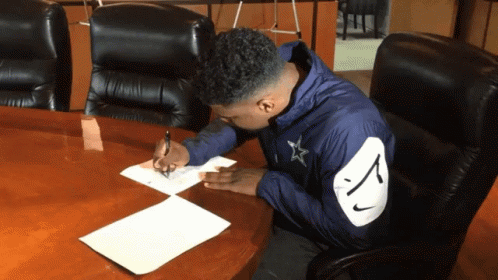 Through active sponsorship, you can facilitate or champion an entrepreneur or company from the Black community in signing a contract with your organisation. By making introductions to potential investors or clients, sponsors can impact an entrepreneur's success in ways mentors cannot. 
We've seen this at play in the corporate world where sponsorship can play an integral role in creating opportunities for career and personal growth. Harvard Business Review acknowledges that there is a wealth of Black talent being consistently overlooked because they do not have the requisite networks and champions speaking on their behalf when they are not in the room. 

Contact us at Extend Ventures if you would like to become a sponsor. We will readily connect you with outstanding candidates, entrepreneurs and companies you can support.
Speaking of sponsorship, Extend Ventures is the proud sponsor of the 'Empowering Entrepreneurs' event taking place on September 4th as part of London Tech Week. Sign up details below.
Cooperation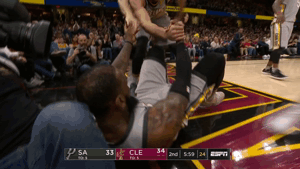 Cooperation is perhaps the most important element of the 3 C's because only with sufficient cooperation and care do contracts and capital become possible.
As we approach 3 months since the brutal murder of George Floyd, it is important to remember that Black lives still matter. As the effects of the pandemic have disrupted our daily lives, we have a unique opportunity to create a new normal. So, what can you do to demonstrate a commitment to building back better?
Expand your definition of diversity. Ensure that you have representation beyond White middle-class females and Asian males in your boards/teams/friendship groups.
Avoid using terms such as 'BAME', 'minority', 'sub-groups', or anything that means 'less than' when describing people. Take the time to examine any personal unconscious bias through this test.
 
Consciously take this opportunity to truly get to know and cooperate with members of the Black community and learn to become an ally while modelling this behaviour for your children/families/colleagues/peers.
The Rising Tide
To finish, I'll say that our research into the impacts of Covid-19 on Black-led businesses earlier this year highlighted that there are a significant number of strong and resilient businesses. This, along with the burgeoning Black Pound Day movement, fills me with hope that our collective future is bright.

With the tide officially rising around this untapped and nascent market, LPs and VCs are presented with a unique opportunity to not only do what is right, but what will also lead to significant economic gain. The keys to unlocking these benefits? Capital, Contracts and Cooperation.
---
UPCOMING EVENTS
September 1
MSDUK Virtual Innovation Summit
September 1-11 
September 4
London Tech Week: Empowering Entrepreneurs (sponsored by The Next, One Tech, BYP and Extend Ventures)
September 5
Cornerstone 2.0: The Scale-Up Program application deadline 
September 7
London Tech Week: 10x10 Fund Launch
September 10      
TechInvest London – Investing in Sustainability
November 13      
100 Black Interns application deadline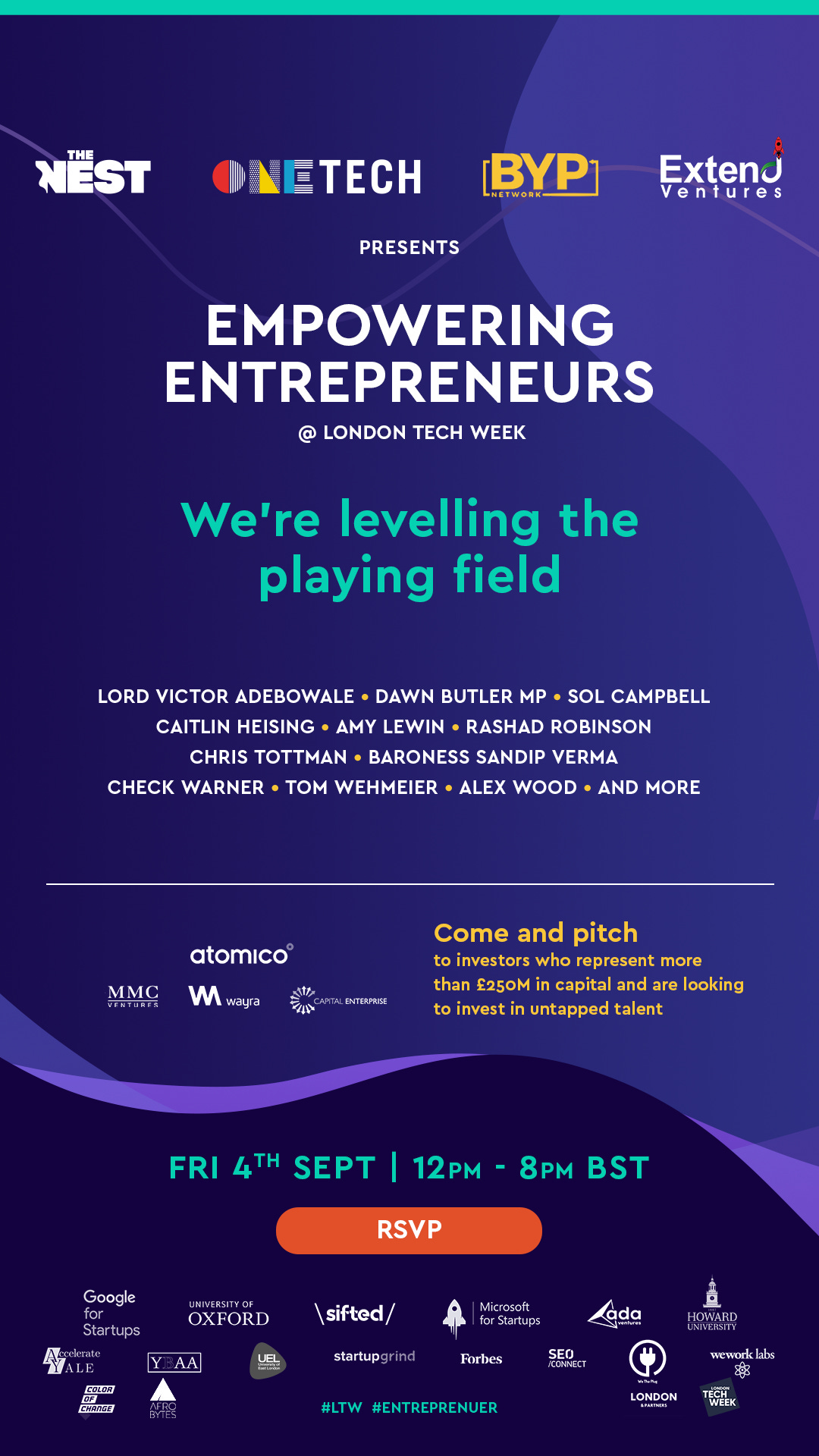 ---
Extend Ventures is a team of business, research and financial experts using the power of big data and machine learning to diversify access to funding.
This is edition #2 of our monthly newsletter. If you're reading this online and would like to join our mailing list, you can do so by clicking the 'Subscribe' button at the top of this page. If you have any comments or questions, please get in touch at hello@extend.vc.